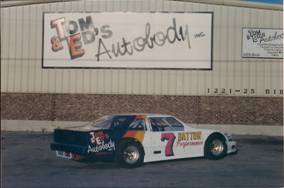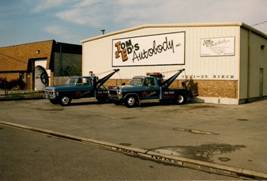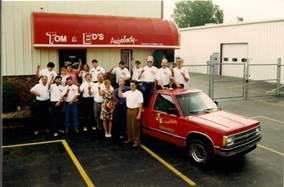 Tom & Ed's Auto Body was established as a partnership in 1983 in Schererville, Indiana. We have been thrilling customers and growing ever since.
In 1986, the partnership was dissolved and since then Tom and Debbie Tylka have been the sole owners of the company. Under their leadership, the organization has worked to develop a reputation for honesty, reliability and quality, as well as fair and competitive prices.
With extraordinary service as the cornerstone of the business, by 1995, Tom & Ed's Auto Body had grown from the original 2,500 square foot facility through several expansions to the current 14.000 square foot facility in Schererville!
When further expansion to other cities were deemed necessary, growth continued with the opening of Five new Tom & Ed's Auto Body locations in Northwest Indiana.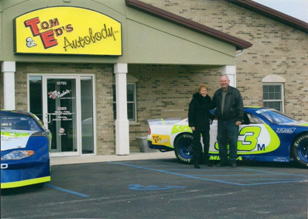 Crown Point Location – December 1998
Merrillville Bosak Location, December 2015
In 1998, a 10,000 square foot facility opened in Crown Point and in 1999 a 8,500 square foot facility was opened in Merrillville in Bosak Motors facility.
In 1998 Tom and Ed's Auto Body also reestablished their towing division of their own to better serve the community. In addition to the towing, they also have a Boat and RV Repair Division. These new stores provided avenues for Tom & Ed's Auto Body to impact new markets and customers. It also enabled insurance companies and agencies to provide their policyholders with the Tom & Ed's Auto Body experience in these markets.
Conservatively, these stores help provide the outstanding customer service that Tom & Ed's Auto Body has become known for to more than 4,000 customers and policyholders each year with their current 6 locations!
While Tom & Ed's Auto Body has grown dramatically through the years, this growth has been driven by a commitment to providing complete customer satisfaction. This commitment is supported by Tom & Ed's Auto body mission statement.